TIME IS NOW!
BEGIN YOUR PREPARATIONS, THE MESSAGE IS CLEAR!
TURN ALL YOUR TRANSMITTERS AND TRANSCEIVERS TO FULL, EXTEND ALL SATELLITE DISH AND RADIO ANTENNA.
YOUR WORTHLESS ANALOG ELECTRONICS ARE CONSIDERED SACRED OBJECTS. THE CHANNEL THROUGH WHICH THE DIVINATION HAS COME FORTH CAN ONLY BE OPENED DURING CORRECTLY-TIMED ETHERIAL PHASE-OUTS.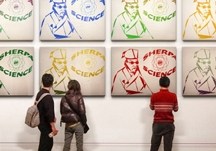 SHARE YOUR JOY WITH ALL YOU MEET!
TRAPPED BETWEEN TWO DIMENSIONS, REVEALING SOME OF THE MOST IMPORTANT INFORMATION OF ALL TIME. FORGET WHAT YOU KNOW, FORGET WHAT YOU THOUGHT YOU KNEW. NOTHING HAS EVER BEEN WHAT YOU HAVE PERCEIVED IT TO BE.
THE IMPLEMENTATIONS ARE ASTRONOMICAL!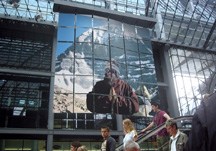 THESE TRANSMISSIONS ARE FROM THE FUTURE, OUR FUTURE.
WE COMMUNICATE THROUGH THIS NOW PRIMITIVE FORM OF COMMUNICATION. CODED MESSAGES CREATED IN THE FUTURE ARE SENT BACK IN TIME TO THE PAST TO BE FOUND BY OUR TEAM OF MODERN SCIENTISTS AND TECHNO-ARCHEOLOGISTS.
THESE MESSAGES SHALL BE REVEALED TO THOSE WHO ARE READY TO RECEIVE THE MOST IMPORTANT TRANSMISSIONS AND INFORMATION, NOT JUST OF YOUR LIFETIME BUT THE ENTIRE HISTORY OF MANKIND!